Hi there!
I'm Adela Loconte, a New York based Rock & Celebrity Photographer dedicated to the entertainment industry.
Originally from Venezuela, during my career I have worked in numerous projects as a Photographer, Senior Photo Editor, and Producer in cities like Caracas, Barcelona, London, Los Angeles, and New York. Doing so, I've had the pleasure to work with the most bright outlets, festivals, and agencies around the world.
In our visually obsessed times, anyone can take a picture. But to capture the essence and wonder of the fleeting moment. That's what I strive for.
Copyright © 2022 Adela Loconte. All rights reserved.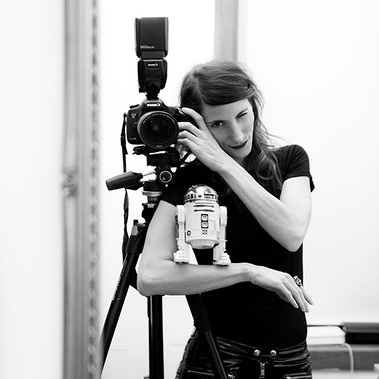 ABC News [US]

AXS [US]
Billboard [US]
Brooklyn Vegan [US]
CMJ [US]
CMJ Music Marathon Festival [US]
Consequence of Sound [US]
El Nacional [VE]
El Universal [VE]
Entertainment Weekly [US]
Fuse TV [US]
Getty Images [US] [UK]
Getty The Museum [US]
IMPOSE Magazine [US]
InStyle [US]
KingsTheater [US]
La Presse [CA]
La Voce D'Italia [IT]
Live Nation [US]
MSM [US]
MTV [US] [JP]
New York Daily News [US]
NME [UK] [JP]

Nylon [US] [MX]
Okeechobee Festival [US]
People [US]
Pitchfork [US]
Qué Pasa Magazine [CH]
RexFeatures [UK]
Rolling Stone [US][RS]
Shutterstock[US]
SPIN [US]
Stereogum [US]
The Bowery Presents [US]
The Guardian [UK]
The Independent [UK]
The New Yorker [US]
The Vancouver Observer [CA]
Urbe [VE]
US Weekly [US]
UVA Magazine [CH]
WWD Magazine [US]
EXHIBITIONS
Imagomundi - Caracas, Venezuela
Gallery 45 - London, England
Getty The Museum - Los Angeles, California
VAE Exhibit (The Venezuelan Endowment for the Arts) - Caracas, Venezuela
Brooklyn Grain Photo Studio Exhibit - Greenpoint, Brooklyn
Bombillo Exhibit at Art Basel - Miami, Florida
I Love Decks Exhibit - Miami, Florida